BP CAMPER VAN
Luxury Camper Van – Your hobby, Our passion, let's create something unique
The new bran BP CamperVan was born from the combination of the passion and experience of the company Busprestige in famous passenger van converter, creating a new department for the production of recreational camper vans. Bran BP CamperVan is a combination of short  Busprestige and CamperVan.
The goal of the BP CamperVan brand is to create limited, unique designs of Camper Van motorhome. As experts from Mercedes-Benz and Volkswagen, our motorhome are based on the Mercedes-Benz Sprinter, Man TGE and VW Crafter chassis.
For 15 years. We have been trusted by over 2,000 customers from all over the world.
Do you want to create your dream Camper Van with us – we are at your disposal. Our limitations are our imaginations. We are waiting for your ideas, we will create them. Enjoy with us the unique design of your motorhome.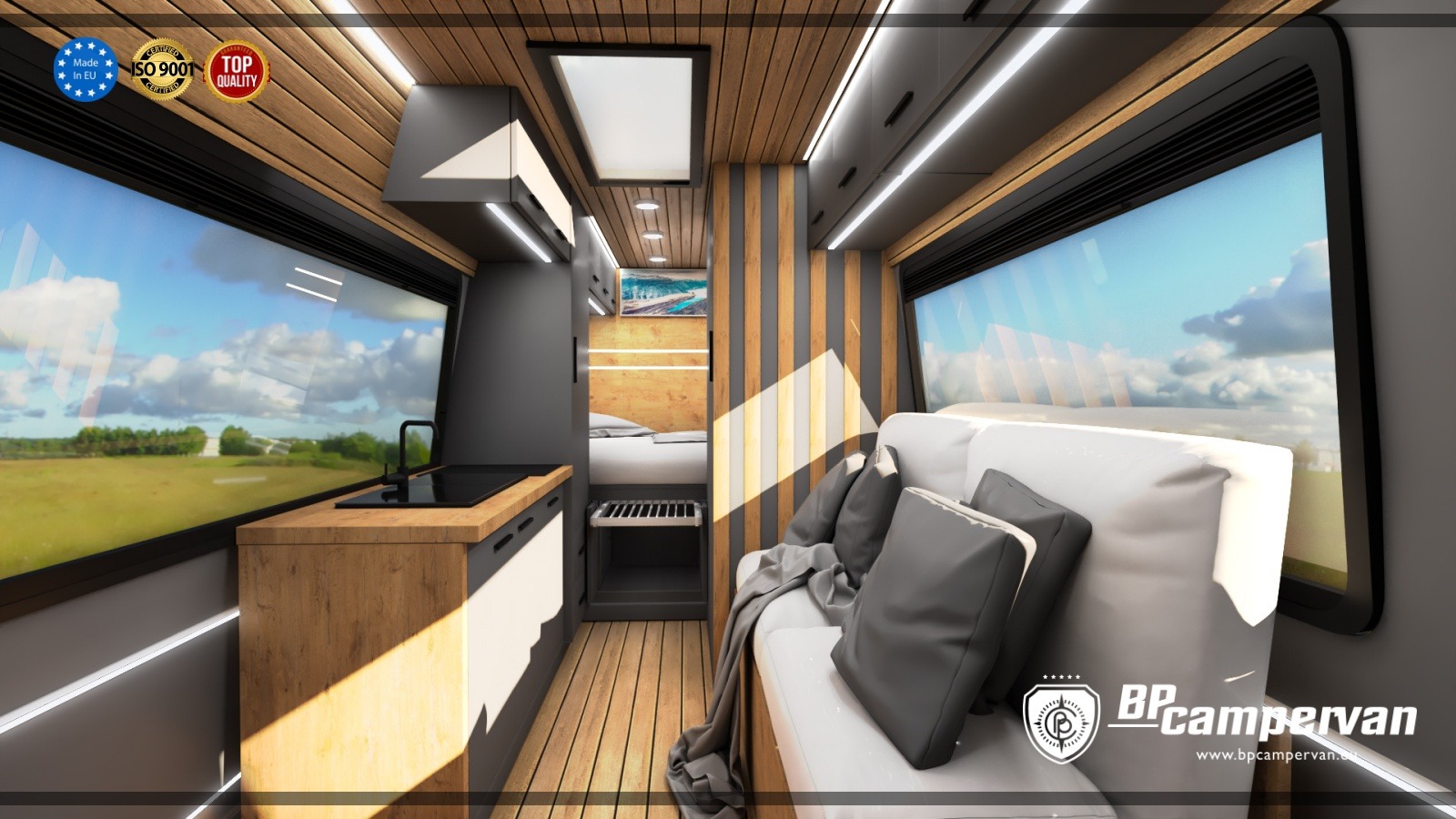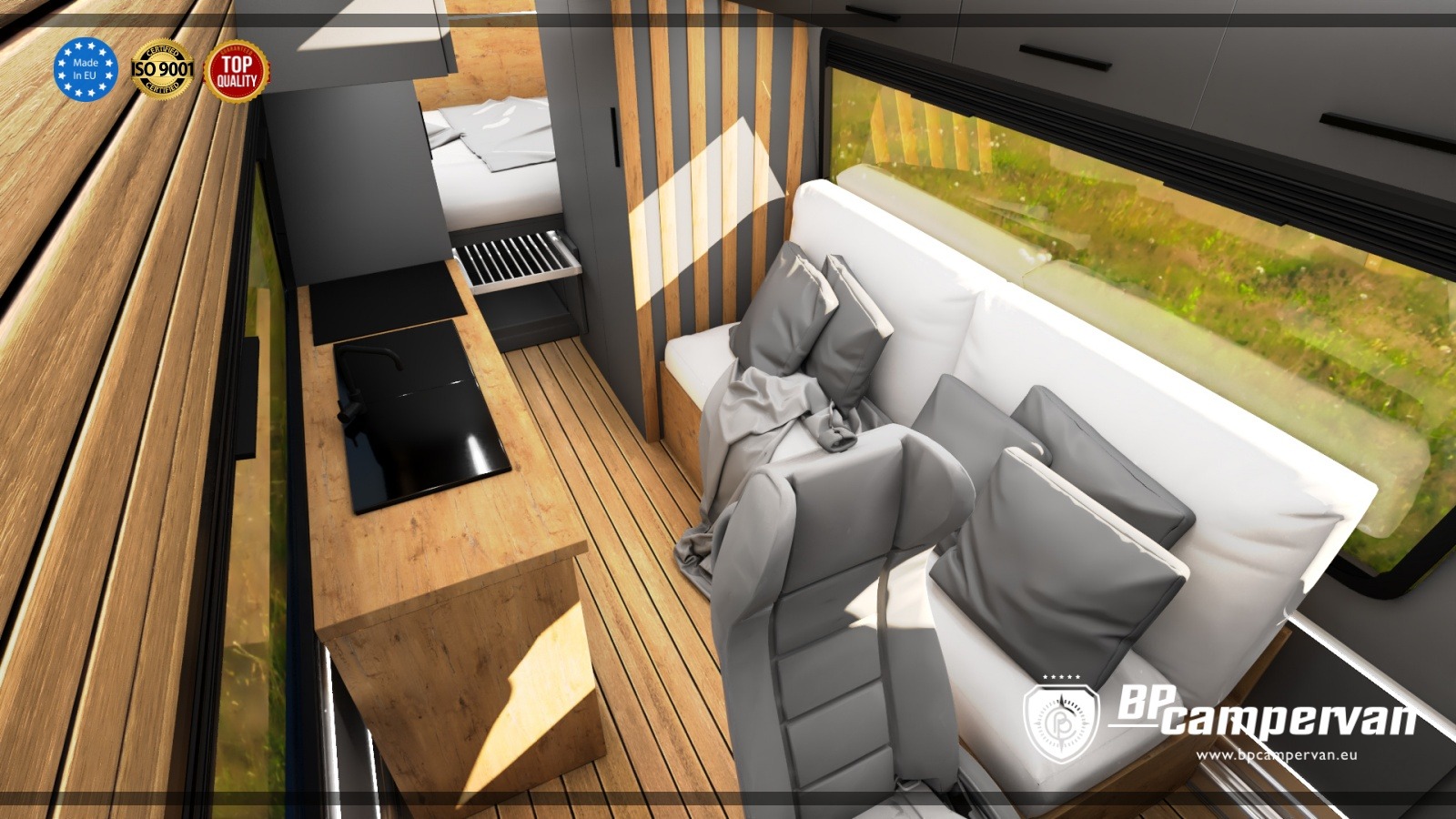 Busprestige, we are experts in the passenger compartment of 8 passengers + the driver of the Mercedes-Benz Sprinter, MAN TGE and VW Crafter chassis. Our luxury passenger car bodies are vehicles sought after by customers all over the world. We are pioneers in the construction of MB e-Sprinter, VW e-Crafter electric vehicles and 4 × 4 passenger cars.
The Busprestige BP CamperVan RV is a Recreational Vehicle, which offers a living room and a kitchen, bathroom and one or more places to sleep.
The motorhomes offered by Busprestige can be both typical utility motorhomes – with only bedrooms and basic kitchen appliances – and luxury motorhomes, for example equipped with air conditioning (AC), water heaters, TV sets and satellite receivers, and quartz countertops.
A camping car offered by the BP CamperVan brand is a great solution for people who love traveling and independence.Motorhomes are not only a fashion for cheap travel, it is also a lifestyle. It is a way to explore the world without worrying about booking accommodation and being in close contact with nature, ensuring social distance.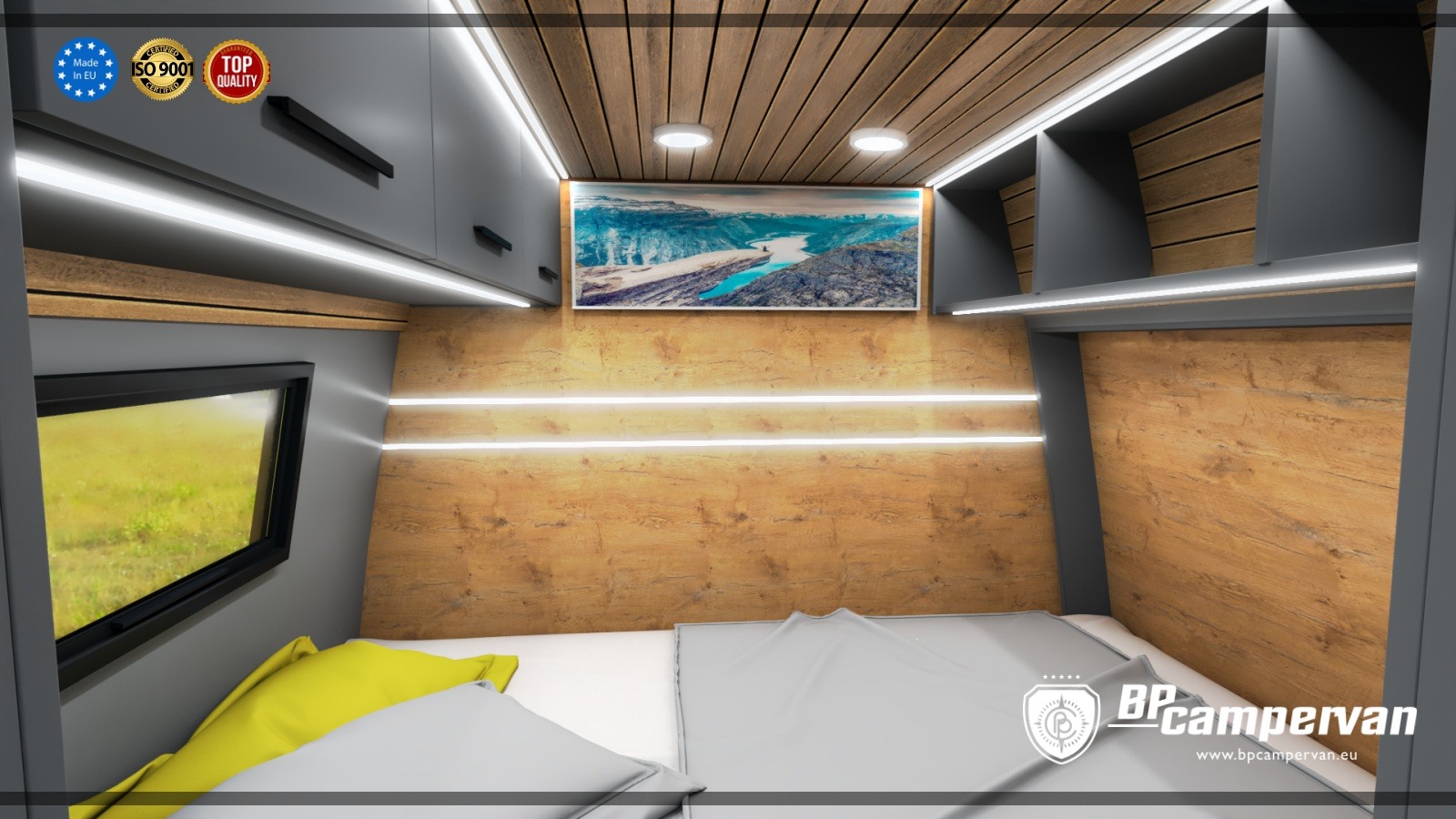 Structurally, the Camper Van is a delivery vehicle with a chassis and a driver's cabin, on the basis of which the luggage part is adapted to the living room. The equipment of motorhomes includes a gas stove, refrigerator, sink, a small bathroom with a shower, a chemical toilet and a living space with a separate living and sleeping area.
The biggest advantage of the RV Vans is the possibility of entering places inaccessible to larger campers due to their smaller dimensions and the possibility of an overnight stop in places where standard campers are prohibited. Additional advantages of Kamper Van vehicles are the possibility of reaching higher speeds, up to 160 km / h. The downside of Camper Van is, unfortunately, less space for luggage, sleeping and relaxing. Gross Vehicle Weight of these vehicles usually does not exceed 3.5 tonnes, so a category B driving license is sufficient to drive them.